New customers only | Max £20 cash refund |  Bet must be placed in first 7 days of account opening | Payment restrictions apply | T&Cs apply.

Former Gaming Operator of the Year winner, Bwin (formerly known as betandwin) offers the experience, reliability, and a variety of games to appeal to any type gambler, professional or casual. With over 20 years in the industry, this house offers one of the most diverse portfolios of games and events to enjoy: including betting on sports and horse racing, an online casino, online player vs player poker, and even 'soft games' like backgammon. If you're looking to sign up for a new house, bwin offers a welcome bonus as well. Read on to learn more about the company, our thoughts, and how to claim the sports betting welcome bonus for bwin! 
Why you should trust your business with Bwin:
This house is one of the oldest in the industry and a pioneer of many commonplace features you see in the online gambling community. Bwin is one of the best because they don't just play the game, they created it. In fact, its the largest publicly traded online gambling company in the world! 
You've probably heard of bwin from any number of their professional sports sponsorships, including past deals with Real Madrid, Juventes, AC Milan, and the International Basketball Association (FIBA). Bwin was once traded on the Austrian and now on the London Stock Exchange. What does all this tell you? The house is internationally recognized, reputable, and can be relied upon to pay out your winnings.
Licensing and where you can play:
Bwin holds all the appropriate legal licenses from the Gibraltar Gambling Commission as well as the UK Gambling Commission. So, the platform is legal in all European countries except: 
Bulgaria
Croatia
Cypress
France
Greece
Italy
Latvia
Lithuania
Poland
Romania
Slovenia
Strengths of Bwin
Due to its size, age, and prestige, bwin is an excellent option for those interested in online sports or casino games. The company's reputation guarantees quality customer service, timely payment, as well as honest offers and fair games. Bwin's live betting feature has been available for over a decade, so the system is very smooth and efficient. While the welcome bonus doesn't appear as large as other houses' don't take its value for granted—as it really appeals to the casual gamer and is a great way to learn the house's sports betting interface.
Deposit methods
Bwin allows a variety of deposit and withdrawal methods, allowing you to easily move your money in and out of your account. Bwin has zero deposit fees, so feel free to use any of the methods listed! There are time constraints as well minimum and maximum restrictions on deposits and withdrawals, so use the information below to decide what is the best method for you:
| | | | | | |
| --- | --- | --- | --- | --- | --- |
| Payment Method | Minimum Deposit | Maximum Deposit | Minimum Withdrawal | Maximum Withdrawal | Withdrawal Time |
| Visa or Mastercard | £10 | £1,000 | £30 | £3,000 | 5 days or less |
| Neteller | £10 | £50,000 | £20 | £50,000 | 1-3 days |
| Skrill | £10 | £50,000 | £20 | £50,000 | 1-3 days |
| Paypal | £15 | £10,000 | £20 | £8,000 | 24 hours or less |
| Bank Transfer | £10 | £5,000 | £30 | Unlimited | 5-14 days |
| Paysafecard | £10 | £250 | — | — | NO WITHDRAWAL |
You can check the status of your withdrawals by going to the cashier, clicking the "withdrawal" button, and then the "transaction history" button.
Weaknesses
Bwin doesn't have many weaknesses to note; the company has been in the game for a long time and has very responsive systems and customer services. The large number of markets offered as well as the favourable odds keep players from around the world coming back. If there is one criticism from users, it would be around the lack of live-streaming services to watch the games in person. There have also been reports of high rolling players having difficulty withdrawing large sums of winnings at once. This has been addressed in many cases, but is still worth noting. Nonetheless, this bookie is of the highest quality and is worth your attention.
Welcome Bonus
Bwin offers an exciting welcome bonus for first-time users of the sports betting platform! The welcome bonus gives you a £10 'backup' free bet. It requires no bonus codes and is very easy to redeem. This is a great option for players who are looking for a bonus but don't want so spend a fortune of their own money to redeem it.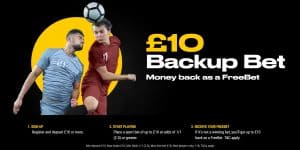 In order to claim this welcome bonus, you must:
Register with bwin
Deposit at least £10 in your first deposit
Place a bet of £10 on a market with minimum odds of 2.0
If your bet does not win, bwin will give you £10 in the form of a free bet to place on another match. If do win, you keep the money! Be sure to read the restrictions to understand all the rules to redeeming the bonus and using it before it expires.
Registering with bwin is simple and quick. To do so, just follow these steps:
Visit the bwin site and click "register" on the home page
When you register, you will be directed to a sign-up form. Fill this form out with accurate information (name, date of birth, etc.), this is crucial in order for you to realize bets and withdrawal any winnings!
After registering, you may have to verify your age. This ensures nobody under 18 is gambling on the site.
Restrictions on the welcome bonus:
We highly recommend you read the full terms and conditions of the welcome bonus on the bwin website when you are registering, as it will prevent any confusion down the road. Here is a quick summary of some of the requirements for this particular bonus:
Your first deposit must be a minimum of £10
In order for your bet to qualify for the welcome promotion, you must bet on a ticket with odds of 2.0 or higher.
To get the full £10 reimbursed in the event of losing, you need to wager £10.
You have 90 days from registering to redeem this bonus.
You must be a first-time user with bwin.
You must be 18 to gamble with bwin.
How would you rate the bwin welcome bonus? Vote :
Mobile app

Do you wonder what it takes to become a professional punter? Is it all luck? No. The trick is being able to jump onto great odds for a variety of different matchups, all at the perfect time. So, how does one bet at the correct time? What if you're away from the computer? The answer to it all: use the bwin app!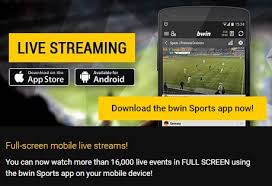 The mobile application for bwin sports allows you to place bets from anywhere, at any time. This app is great for anyone who is interested in betting on the go or simply checking in on the status of their bets in play. The app is free to download and may even offer exclusive events players who have the mobile app.
This application is available for both iPhone and Android and is almost a carbon copy of the desktop version; meaning you aren't going to miss out on any markets, games, or opportunities to place a bet. In fact, you can load valuable data by using the mobile app faster than you could with the mobile web page version or the desktop. This allows you to be the first to bet on those odds that are just too good to be true!
How to download the bwin app for iPhone (iOS):
Downloading the bwin application for the iPhone is a simple task. Just follow these three easy steps: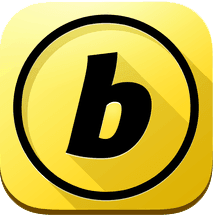 Open up the app store on your iPhone
Look up "Bwin" on the search tab
Simply click on the icon and then tap download the application, the icon you are looking for looks like the one off to the right. Once downloaded, just log in or register directly from the application!
How to download the bwin app for Android devices: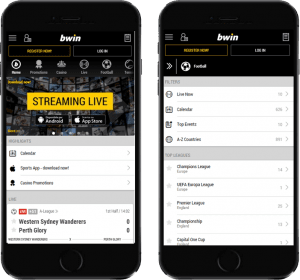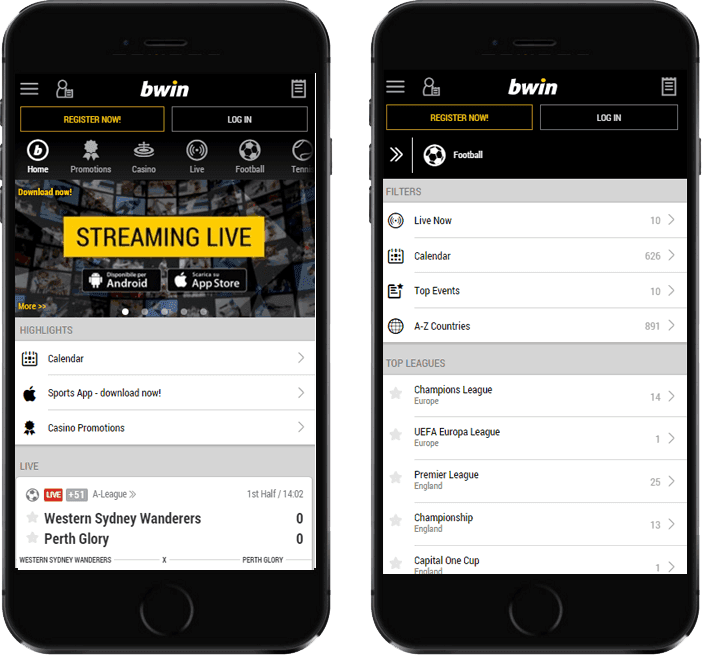 Downloading the bwin app for Android devices is a little more tricky, but still takes very little time. The Google Play store doesn't allow users to download online gambling applications of any kind onto their devices, so you need to download the .apk app file directly from the bwin website. To do this, follow these steps:
Turn off the setting on your Android that prevents foreign downloads. This can setting can be turned back on after you have the bwin app loaded on your phone.
Visit the bwin website and follow the instructions for installing the .apk file for your Android. There should simply be a link to do so!
Log in to your account and enjoy everything app has to offer!
Contact Bwin
There are a variety of avenues you can use to contact bwin; including live chats, email, and telephone. We'd suggest you start with the FAQ page, as it is very extensive and can help you solve most basic issues. If that doesn't work, the contact information listed below is at your disposal
Our thoughts
If you're looking to get into the online gambling scene or simply broaden your portfolio of gaming outlets, we highly recommend using bwin. This pioneer company is now the largest in the industry. The desktop and mobile version of bwin are very easy to navigate and learn how to use. The sports betting welcome bonus, while not the largest, is extremely straightforward and simply  redeemed. While other companies offer deals that seem so juicy, they are riddled with fine print and restrictions; bwin's bonus, on the other hand, is great for casual gamers who don't want to pour hundreds into their account right off the bat. What's more, the customer service is highly rated by users and professionals alike.
In all, this bookie is one of the best in the world. We strongly recommend you try your luck with bwin!
Was this review of bwin helpful? Rate it!